Sometimes, you start putting together a project like this, and then you realize it may be a little tougher than you thought. Case in point, the
Alice Comedies
that are among the first films that Walt Disney produced. Some have been released on the
Walt Disney Treasures: Disney Rar
ities DVD, and some on a separate DVD called
Alice in Cartoonland
.

The problem is that out of all these films, only seventeen have been released on DVD or available in another form. So, how do I locate the remaining Alice films?
Alice star, Virginia Davis

Google has been worn out with my searches trying to find a place to buy/view these films. I would assume Disney has some in the archives, but I don't think they will let me into the archives to view them. So, I'm looking around for some help.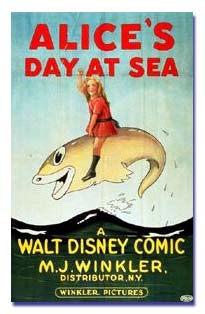 Anyone have a lead on the Alice Comedies? Any idea where you could see these films? More to the point – do any of these remaining films still exist? I know that prints of them are very rare, so I am still uncertain whether I would be able to find them all.

Any advice?